Welcome to our class webpage. This page documents the activities of our undergraduate Marine Ecology field class from Spring Quarter, 2007. Throughout the quarter, each student served as our "expert" in one taxa and collected information on local representatives of their group. As a final project, each student created a webpage about their results. In addition, all students kept observations about species from all taxonomic groups which were compiled into a class species list.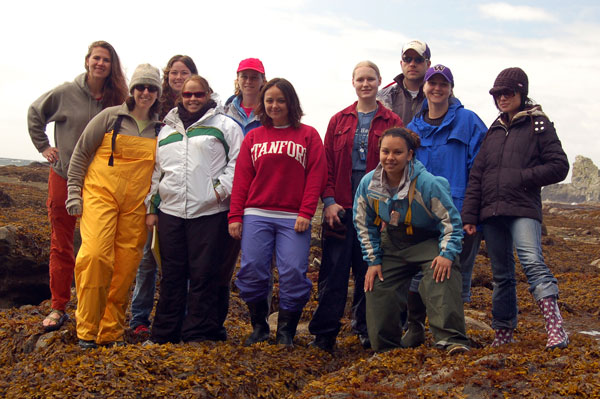 Click on student to link to their webpage
This home page was created by the class professor, Dr. Bonnie J. Becker. All photos are by Dr. Becker unless otherwise noted. Please do not reproduce student or faculty photos without credit.