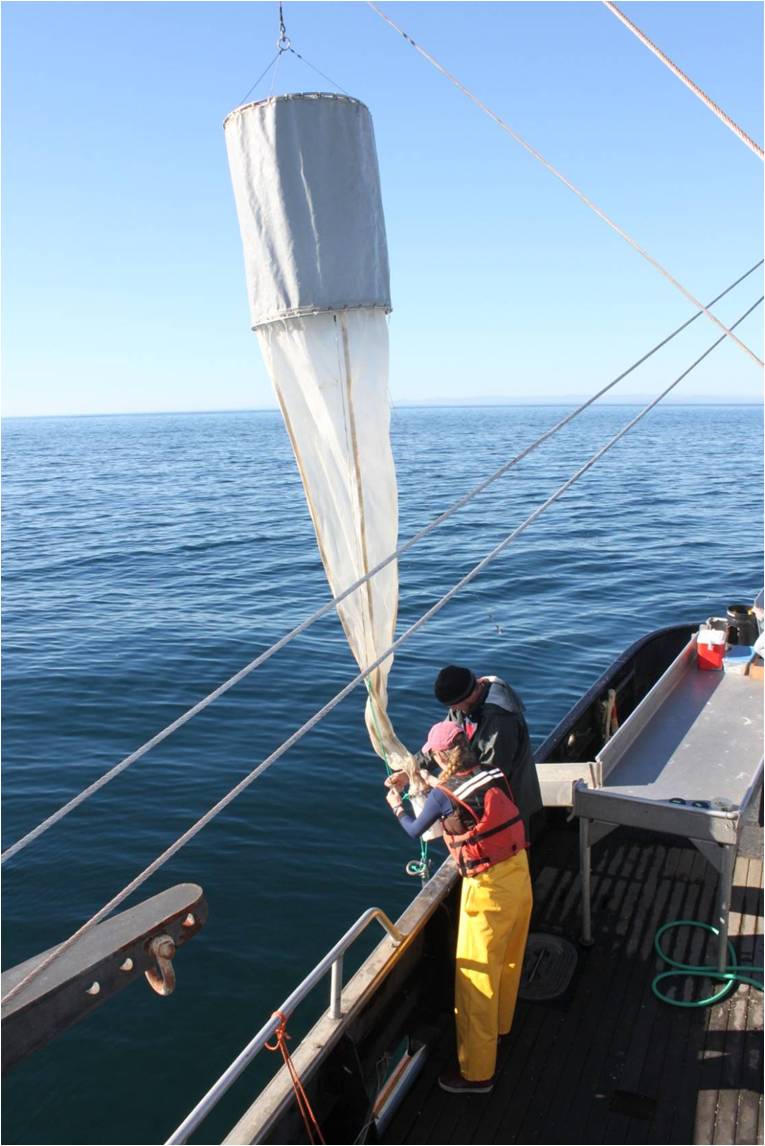 Why should you do the PEF Research Apprenticeship?
The Pelagic Ecosystem Function (PEF) apprenticeship gives you the unique opportunity to do independent scientific research. This is real science that contributes to our understanding of the workings and conservation needs of the San Juan Islands marine environment. Now in our 16th year, we are FHLís most successful research apprenticeship. There is no better way to prepare yourself for graduate school or the workplace.
The PEF apprenticeship takes place in the natural laboratory that is the San Juan Archipelago, where Friday Harbor Laboratories is located. Using the Labsí research vessels, we work together to explore the habitats and organisms of this pelagic (open water) ecosystem. Our research focus is broad covering everything from oceanography and plankton to fish, seabirds, and marine mammals. Each year we make new discoveries and build on the work of our previous apprentices.
We encourage you to check out this site, especially the list of studies done by previous apprentices and the personal testimonials. If this looks intriguing, join us for a rewarding and exciting quarter!!
Testimonials
The PEF course solidified my enthusiasm for working in the marine environment... it was a wonderfully experience and I will recommended to my friends who are studying Marine Biology.
The PEF was a life changing class sending me in a new direction towards a future in the research and academic community.
I canít recommend it enough for studentís contemplating a career in the marine science realm
I learned how to present scientific information. And how to work in a lab setting and work on a daily basis with professors to improve my understanding.