Field School 2009
Earn 15 UW credits and learn archaeological field methods, including survey, excavation, field analysis, and film/video documentation, in the fascinating country of Indonesia. The course provides preliminary intensive Indonesian language training in Yoygyakarta, followed by archaeological training in the Banda Islands.
Applications closed for 2009. Check here in April 2009 for info on our Spring 2010 Field School in the Philippines!
Read our Banda Field School 2009 Blog!


Program
Students will study Indonesian language and culture for the first three weeks in the cultural capital of Indonesia, Yogyakarta, on the island of Java. Students will then travel to the remote Banda Islands to learn archaeological field methods including survey, excavation, mapping, artifact analysis, and film/video documentation, while working at Neolithic and late pre-colonial sites. On days off, students can explore coral reefs, beaches, mountains and villages of these little-visited islands. Students from the USA, Indonesia and other SE Asian countries will participate in this program.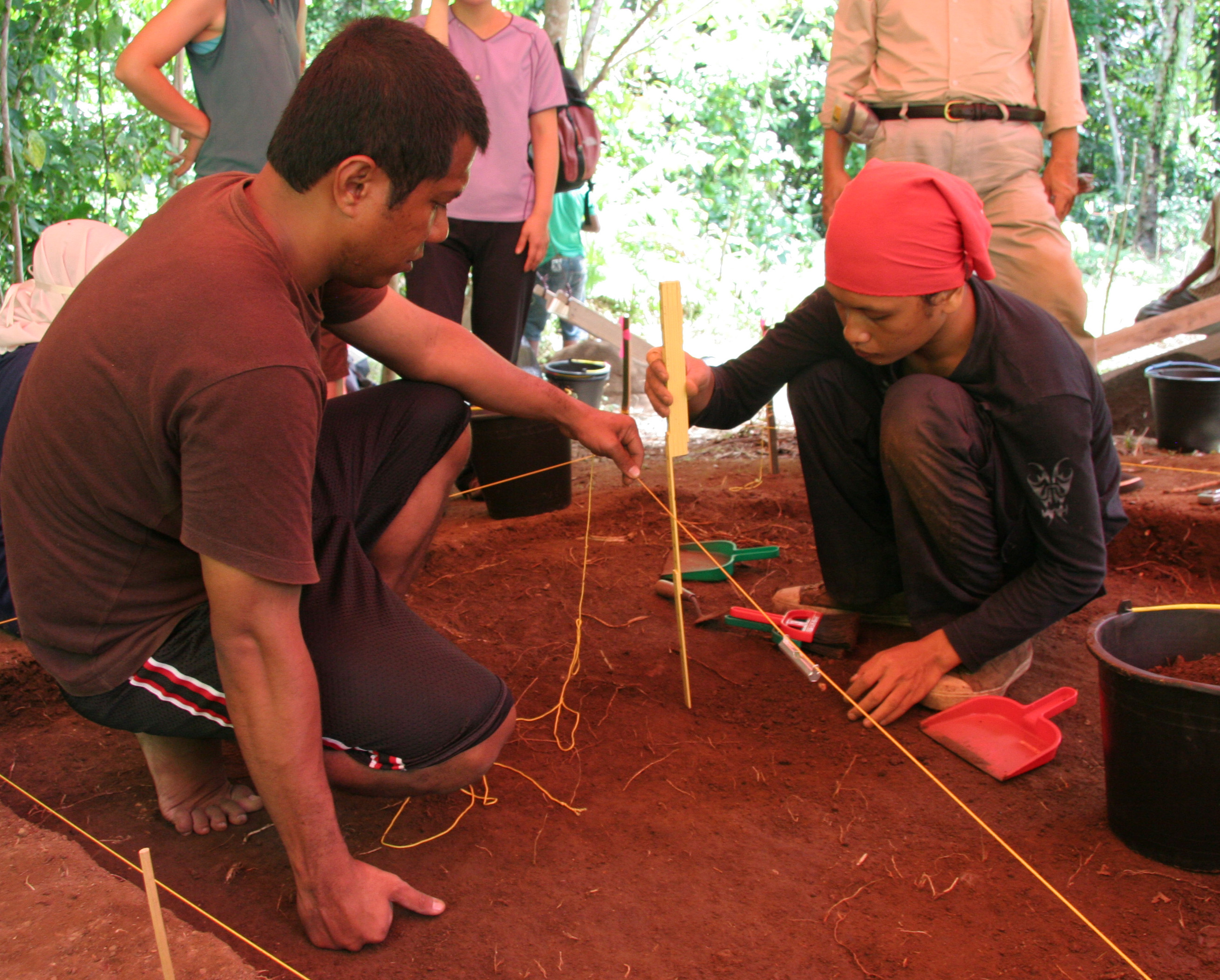 Marlon Ririmase (Balai Arkeologi Ambon) and Hari Wibowo (Universitas Gadjah Mada) checking level of Layer 1A at the PA1 site
Photo by Andrew Lawless
Locations
Yogyakarta, in central Java, is Indonesia's cultural center, with universities and centers of traditional music, dance and crafts. The Banda Islands are located in the eastern Indonesian province of Maluku. They were the world's sole source of nutmeg and mace until the 18th century and were visited by traders for thousands of years. English is not widely spoken, but bilingual instructors and staff will help students communicate with community members.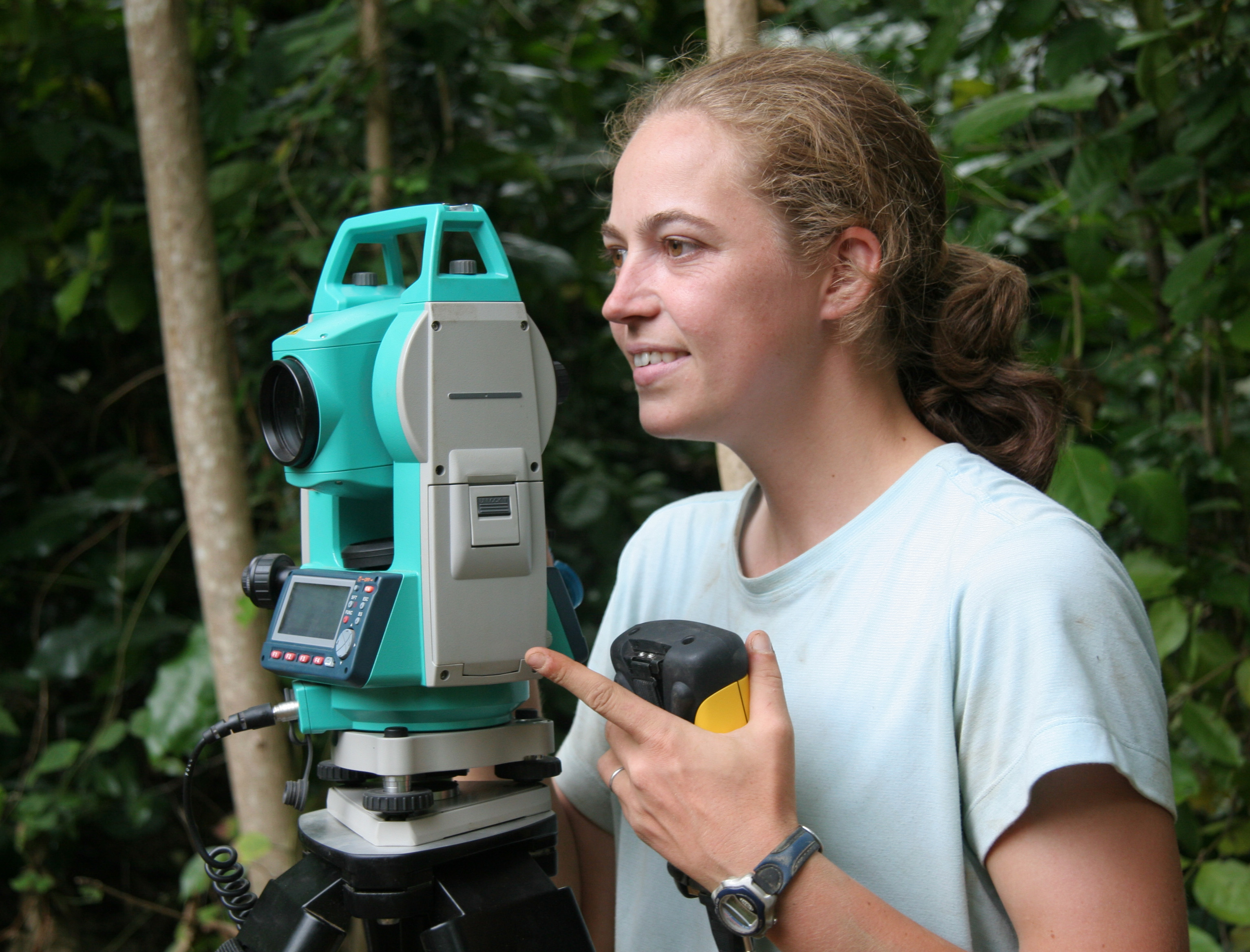 Emily Peterson with Total Station
Photo by Andrew Lawless
Instructors
Archaeology field training will be co-directed by Dr. Peter Lape, Associate Professor in the Department of Anthropology at the University of Washington and Dr. Daud Tanudirjo, Professor of Archaeology at the Universitas Gadjah Mada, Yogyakarta, Indonesia. UW and UGM archaeology graduate students will assist in training students.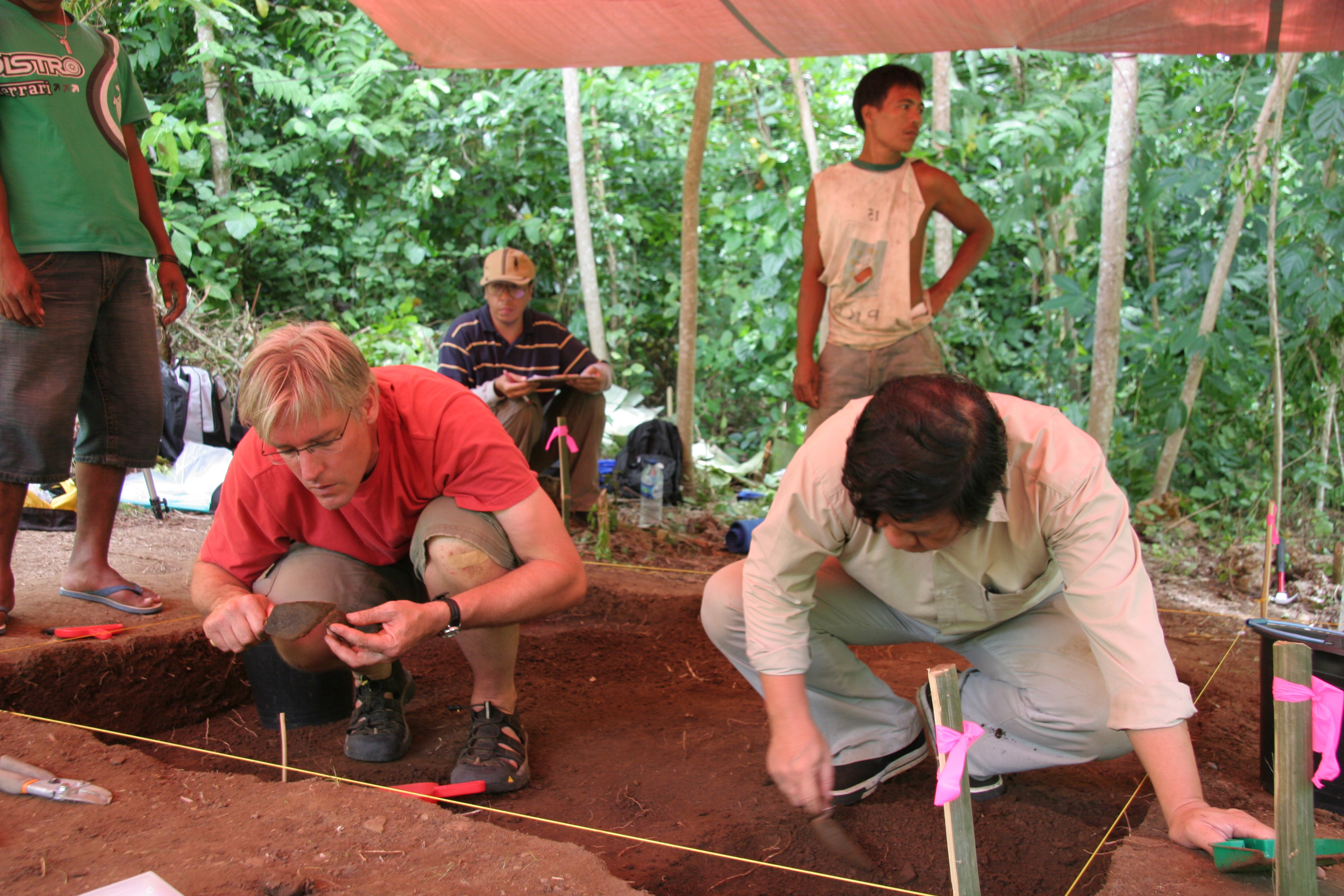 Dr. Lape and Dr. Tanudirjo digging Layer 1D at the PA1 site
Photo by Andrew Lawless
Courses and Enrollment
Students participating in the program must submit forms to concurrently enroll in the UW during winter quarter 2009 and will receive 12 credits for this program (5 credits in INDON 499 and 10 credits in ARCHY 272). In addition, students will be required to take the online study abroad orientation through IPE. A student will not be concurrently enrolled until the orientation has been completed. Visit IPE's website or click on the link below to start orientation: http://ipe.washington.edu/domestic/orientation.html
Tentative Itinerary
(A detailed itinerary will be sent on acceptance to the field school)
January 5/6: Students arrive in Indonesia with an option of 2-3 days overlay in Bali
January 10: arrival in Yogyakarta for 3 weeks of intensive Indonesian language and culture training at the University of Gadjah Mada, as well as several field trips to cultural sites such as Borobudur, early human sites in Solo and others.
February 2: travel to the Banda Islands (by plane and ferry with overnight stay in Ambon) for 5 weeks of archaeological field work. We will work with local inhabitants to excavate at least two different sites and survey the surrounding islands for new sites. Days off can be spent exploring villages, mountains, beaches and coral reefs of the islands.
March 13: depart Banda Islands via Ambon and Bali, with arrival home by March 15/16
Boat ride to Pulau Ay
Photo by Andrew Lawless

Living Conditions and Safety
Climate in Indonesia is tropical, and students can expect hot temperatures in the days (80s and 90s) and cooler evenings. After several years of unrest leading up to the fall of the dictator Suharto in the late 1990s, Indonesia is now relatively democratic, stable and safe, and crime is relatively low compared with American cities. The Maluku Province of Indonesia suffered from violent Christian-Muslim conflict from 1999-2003, which, though not specifically targeting foreigners, did make the region unsafe for travel especially in the capital Ambon. However, since the end of hostilities the region has been peaceful. The Banda Islands only had one isolated incidence of violence in 1999 and are quite safe and peaceful now.

Yogyakarta is a medium sized city with modern infrastructure, healthcare, phones and internet access. In Banda, electricity, phone service (no internet) and running water are only available in larger towns. There is a small health clinic in Banda Naira, but the nearest hospital is a 1 hour flight or 7 hour ferry ride away. Field school staff has training in basic first aid. Archaeological field work will involve hiking in mountainous areas and travel in small boats. Students should be prepared for physically and mentally demanding field work.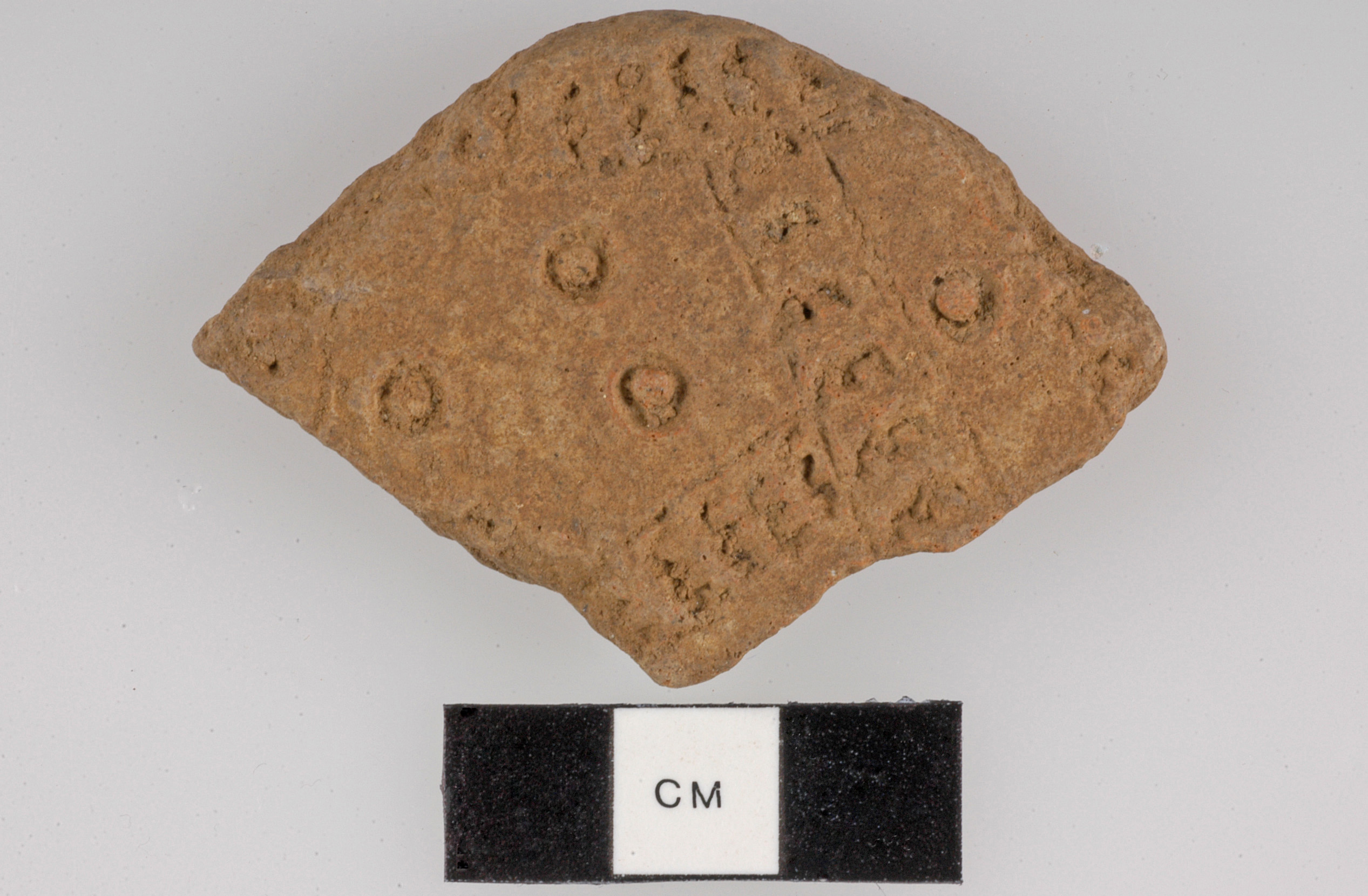 Example of early Neolithic (2500 BP) pottery from Pulau Ay
What to Bring
The field school will provide all the archaeology equipment needed, you will just need clothing and personal items. A complete list will be provided upon acceptance to the field school.

How to Apply
Students from any major may apply but preference will be given to those who will have completed ARCHY 205 or an equivalent course prior to departure.  Applicants submit a detailed application form and complete an interview with the instructor. The application deadline is October 15, 2008. Click here for Field School Costs and Application information.