Aquaculture has a tradition of about 4,000 years. It began in China, possibly due to the desires of an emperor to have a constant supply of fish. It may have also stemmed from ancient practices for trapping fish. The husbandry of fish is not a new phenomenon. Ancient practices based on the modifications of natural bodies of water or wetlands to entrap young fish in enclosures until harvest, have just evolved into more systematic and scientific methods and techniques.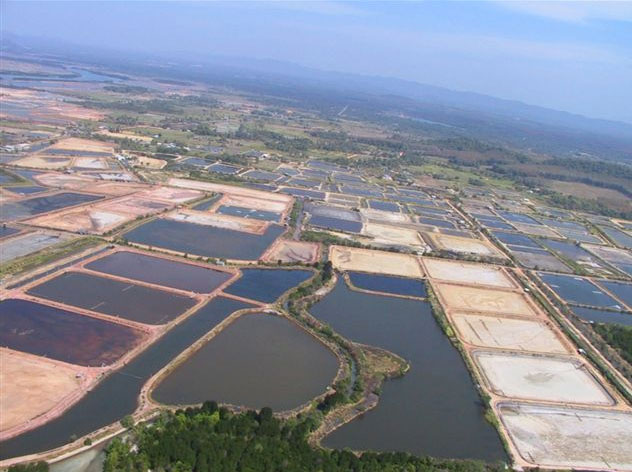 The recent great interest In aquaculture, or the breeding and rearing of aquatic plants and animals in enclosures/confinements, was spurred by the oil crisis of the early seventies that made the exploitation of aquatic resources through fish capture highly uneconomical and due to declining fish catches in major traditional fishing grounds in a number of developing countries in the world. The farming of fish was seen as the best option to catching fish to feed the growing masses, provide them with alternative livelihood opportunities for their socio-economic upliftment, as well as generate much-needed foreign exchange to service foreign debt.
In many countries, especially in the developing world, fish and other aquaculture products serve as the main source of cheap protein to combat malnutrition and under-nutrition, fish having essential amino acids that are often lacking in cereal protein substitutes. Value-wise, cultured fish products compete with poultry and livestock in the local market. Nutrition - wise, however, aquaculture species are more efficient in converting food into body tissue than poultry or livestock (Liao, 1988).
In Asia, aquaculture products are essential in improving the largely high-carbohydrate, low-protein diet predominant in the region, where paradoxically enough, a great number of people, especially in the rural areas, engage in labour-intensive work but subsist on low-protein diets (Liao, 1988). A relatively small amount of fish protein in combination with a cereal-based diet would enhance the nutritional quality of the cereal protein, improve the overall quality of the diet, and therefore increase labour efficiency.
Baluyut, Elvira A., AQUACULTURE SYSTEMS AND PRACTICES: A SELECTED REVIEW. United Nations Development Programme. Rome, 1989