Winter Quarter, 2019
Section A: PCE Reg. #19165 (for PCE PMSP/GNM students; register via PCE Time Schedule),
Section B: UW Reg. # 21987 (for students in other UW programs; register via UW Time Schedule)

T-Th, 7:00-8:50 pm
A-110 Physics-Astronomy Building (PAB)
4 credits

R. Jeffrey Wilkes,
Professor Emeritus of Physics
Office: B-208-A PAB (ring doorbell at entrance to lab B-208)
e-mail: wilkes@uw.edu
Phone: (206) 543-4232 (leave message)
Mailbox: in Physics Department office (C121 PAB)

TA:
Jared Dziurgot <jadziurg@uw.edu>
Office: B-466 PAB
Office hours: 5:30-6:30 PM Thursdays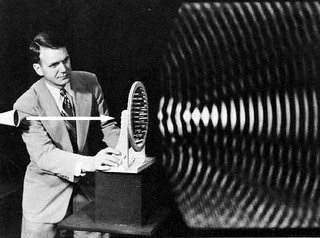 ---
Check here frequently for new items (marked
)

.
Click "ctrl-reload" to ensure you are not just viewing a cached copy of earlier web content!

Physics PMSP students: register in Section A, online through UW PCE Time Schedule, use Registration #19165.
GNMs: To get registration forms, contact Program Coordinator Brian Cox <bc26@uw.edu>, 206-616-5104.
Students in other UW graduate programs, or undergraduates (get prior permission of instructor): register in Section B SLN 21987, through MyUW.

LECTURES SESSIONS AVAILABLE ONLINE (but in-person attendance recommended), using the Zoom videoconferencing system provided by PCE. Click on "How to connect" link below.
Slides will be posted on this website, see link below. I will open the session at 6:45pm each night.
Practice using zoom before class - IF YOU HAVE TROUBLE CONNECTING, email me, wilkes@uw.edu
Zoom online sessions will be recorded, see below for links.

Textbooks:
Fundamentals of Acoustics, by Lawrence E. Kinsler, et al, Wiley, 3rd or 4th edition
Why You Hear What You Hear, by Eric J. Heller, Princeton University Press, 2013
Copies available at the University Book Store, UW branch.