TAPESTRY: The Art of Representation and Abstraction
Subsurface Scattering
---
When light neither "passes through", nor "bounces off".
Many real-world materials are neither transparent nor opaque, including milk, marble, and other stones. These materials admit some light beneather their surface, where it is bounced around for a bit, only to re-emerge elsewhere on the surface. The effect of this "subsurface scattering" is the difference between the appearance of chalk, or liquid paint, and milk.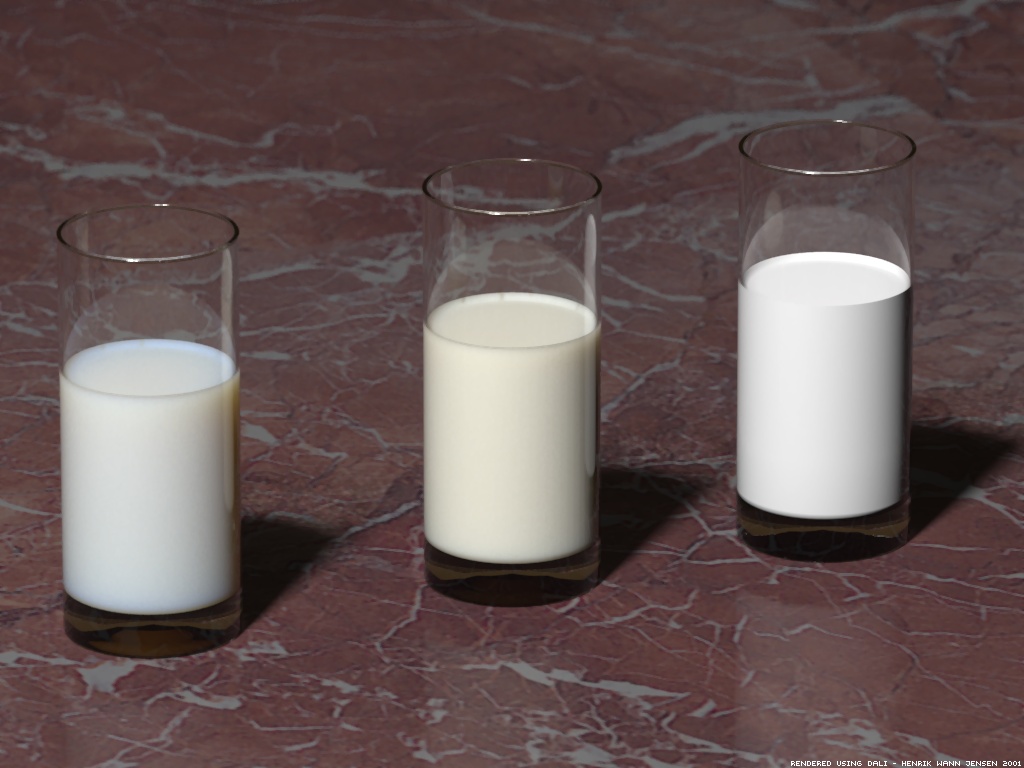 left-to-right: skim milk, whole milk, and 'diffuse' milk (showing the way non-scattering algorithms would render it) click to enlarge
The search for realism continues. For the very latest, look up the proceedings of the mid-summer SIGGRAPH (Special Interest Group on Graphics) conference of the ACM, or go to one (along with thousands of others), or check out this website for more examples and information.
---
Last updated: April, 2014