Jan 13, 2006
Log by Trina Litchendorf
(click for larger images)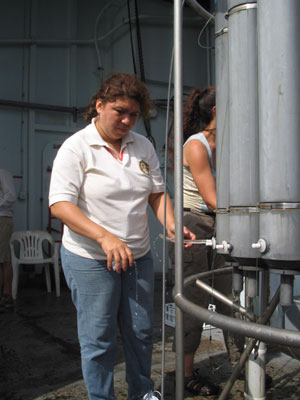 Maria Del Carmen samples the CTD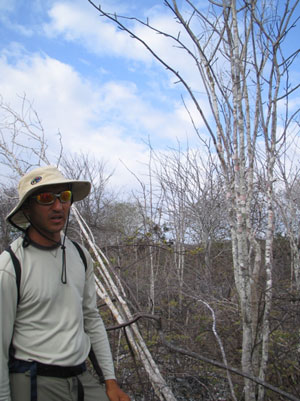 Byron stands next to a sandalwood tree, native (but not endemic) to the islands, meaning that it arrived naturally but is found elsewhere in the world.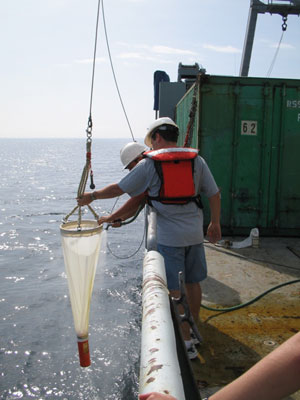 recovering the Plankton net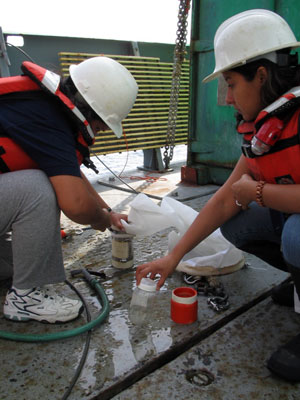 Mariux collects a zooplankton sample
On this cruise we have Ecuadorian scientists working along with us. One of the scientists is going to write a bit about what they are studying, so be sure to check back for that. In the meantime enjoy these pics of them.