Jan 14, 2006
Log by Trina Litchendorf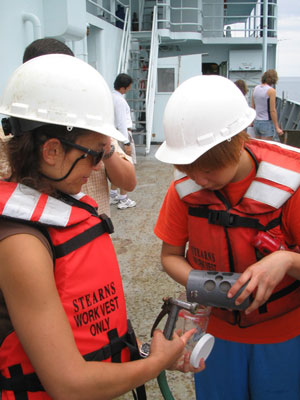 Jen (left) and Natalie collect zooplanton samples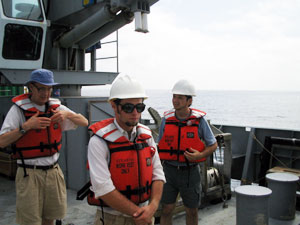 Kevin Odle waits to deploy the ADCP and Iridium floats for his secret project. Send Kevin an email to ask about the secret project. It is not really a secret.
Today Kevin deployed his ADCP and IRIDIUM floats and Jen and Natalie collected zooplankton. They have said that they will tell you a little about what they are doing so check back for that. In the meantime enjoy these pictures.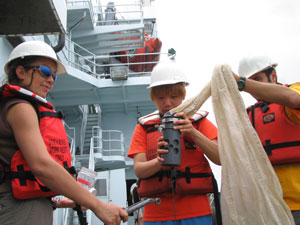 Jen, Natalie and Jon collect samples oflive organisms for their experiments.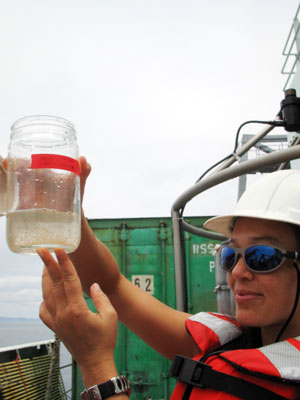 Showing off her skill at capturing zooplankton for her experiments, Jen Nomura considers the fate of these small creatures as they sacrifice themselves at the pillar of scientific knowledge.